Success through improved efficiency, flexibility and effective document management
Work Smarter through Fast and Simple Processes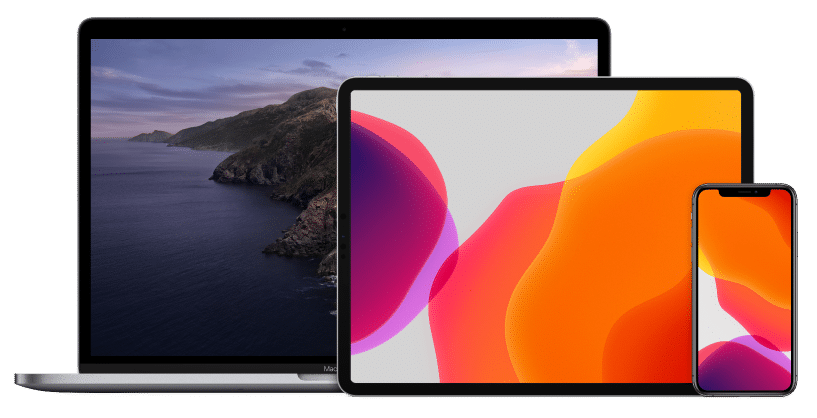 IT infrastructures with local stand-alone solutions were common 10 years ago and are no longer viable for companies to successfully operate in the future. Being able to react quickly to changes as well as the ability to reliably provide ever growing amounts of data independently of time and place are integral to the success of your business. Cloud computing with a coordinated software and hardware architecture are capable of achieving this, seamlessly.
We would be happy to discuss which cloud solution is best suited for you.
The advantages of the cloud are multi-faceted and affect both hardware and software management. Significant cost reduction in hardware and administration through cloud computing instead of local server architecture is one of the many benefits. In addition, by outsourcing data storage and computing power (Infrastructure as a Services, IaaS) and using office software from the cloud (Software as a Service, SaaS), companies gain the flexibility they need to respond quickly to changes in the market or the company.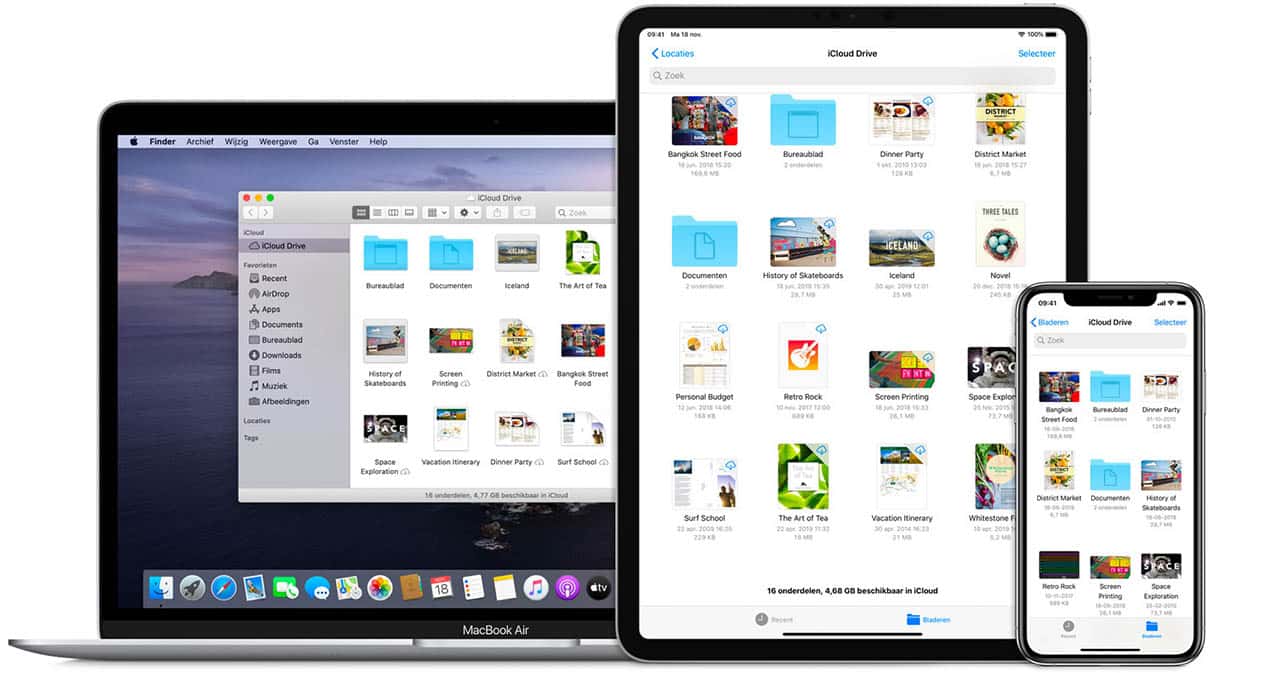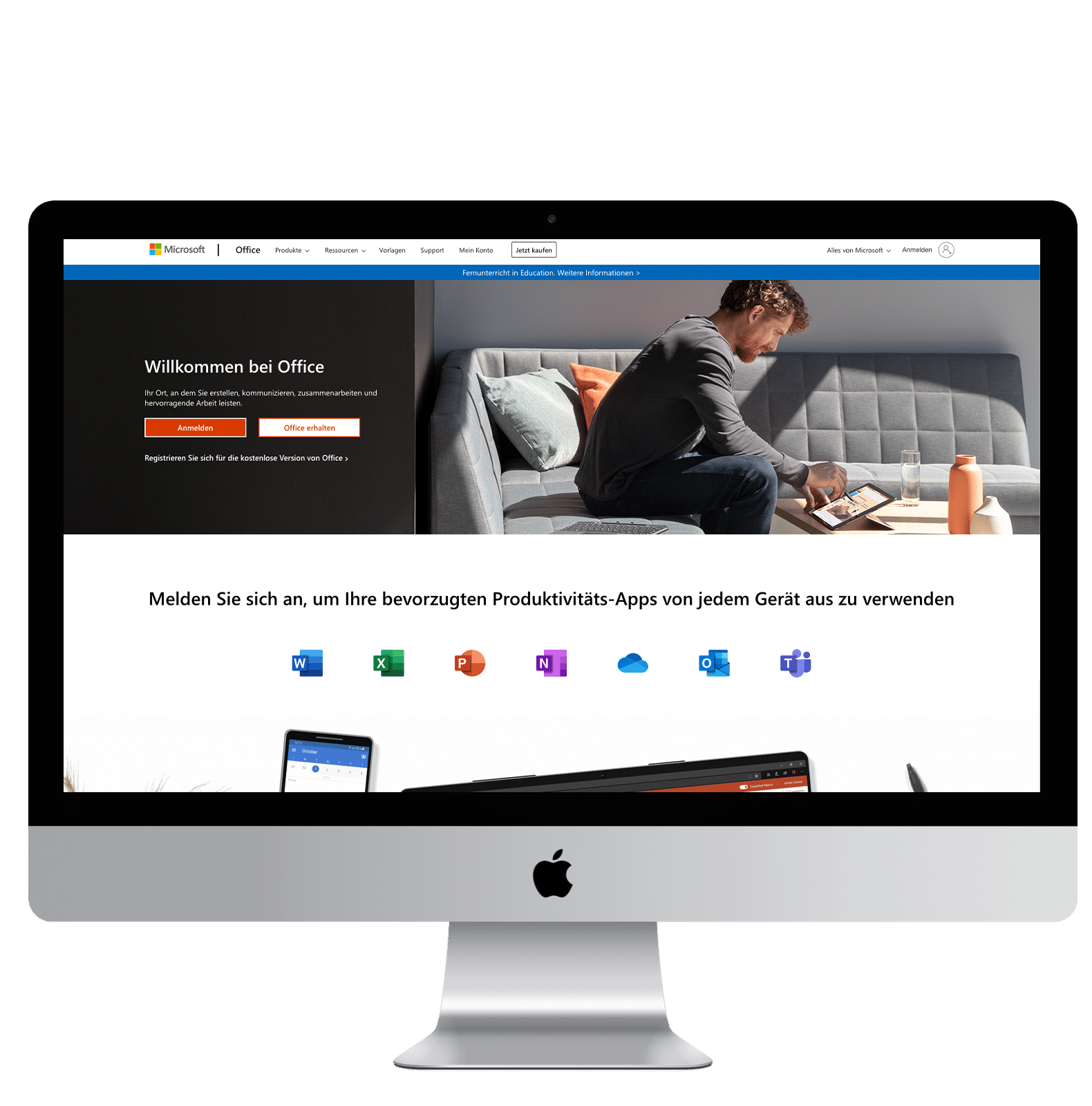 If you have worked with Microsoft products in the past, a transition to Office 365 is fairly easy, due to the many parallels between the two softwares. Your employees will have a smooth transition and will use MS Office products as usual, but through MS Exchange they will gain central storage and management of e-mails, appointments, contacts and tasks for time and place independent collaboration. On top of that, a conversion of old documents is not needed and due to the popularity of MS Office products the majority of business partners can easily read and edit all documents. Other than that, the known advantages of cloud computing apply, such as flexibility, speed and transparency in license management.
Feel free to contact us. We will happily support you in all project phases.
Google's cloud solution for businesses is G Suite, the successor to Google Apps for Business and Google Apps for Work. A key advantage of G Suite is the secure and highly available mail infrastructure, including shared file storage on G Drive.
The collaboration tools like shared address and calendar management or the chat function Hangout, which makes collaboration fast and flexible. Creating and working on documents, tables and presentations together and sharing them in real time is possible via the included office apps and cloud storage. According to your needs, you can choose between the G Suite Basic, Business or Enterprise performance packages. We will be happy to advise you on which package suits your requirements and support you throughout the entire integration process – from licensing to migration.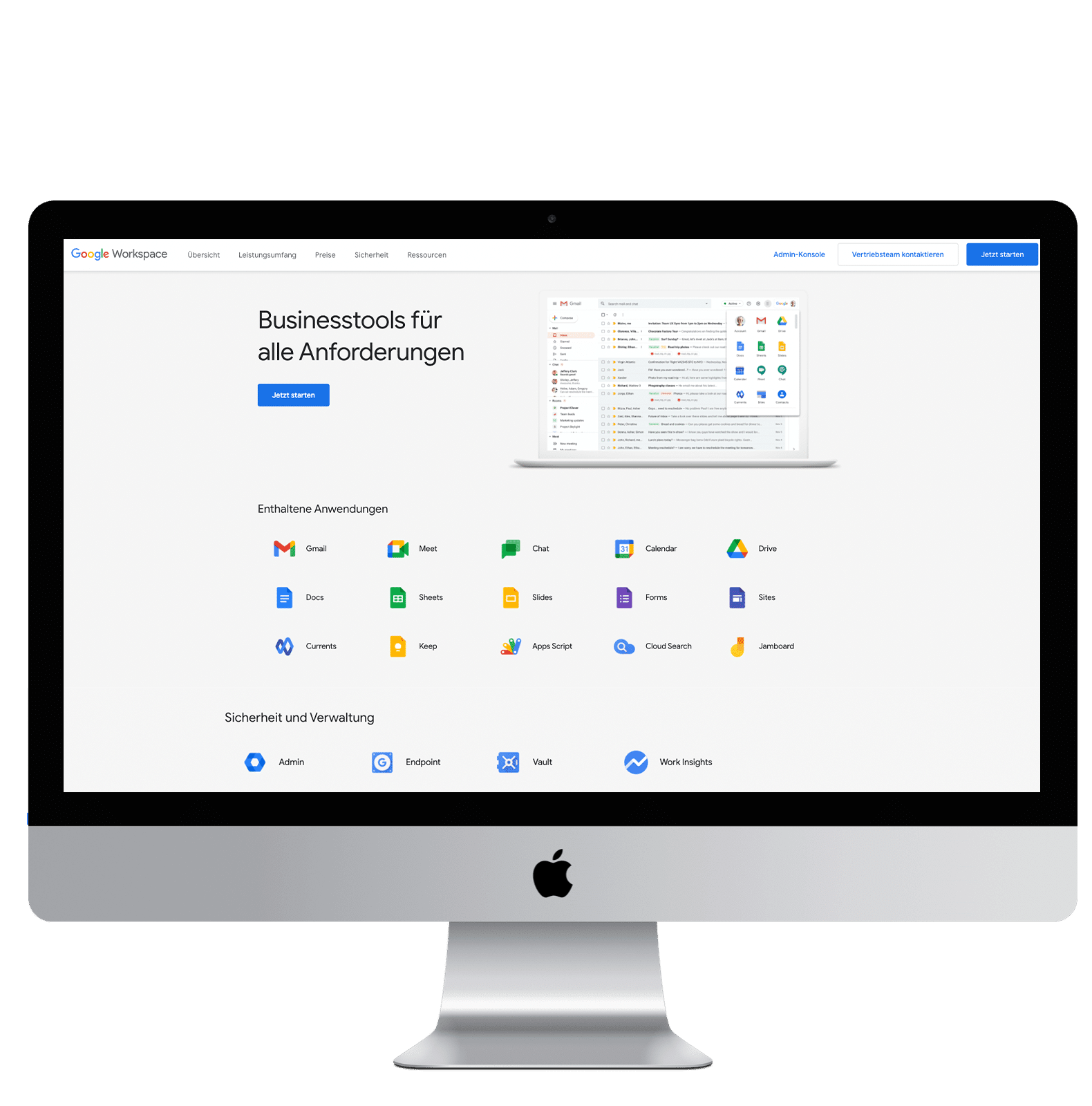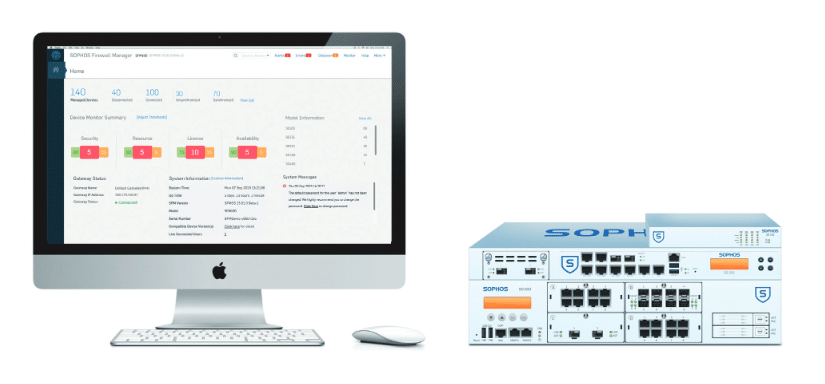 Evidence shows that cyber crime, which threatens every company in any branch, is on the rise. In general, cyber crime can occur at various points in your IT network in different forms. To name but one form, Trojans are spyware which enter your IT system literally unhindered and therefore pose a serious threat. To prevent that, we recommend the professional Firewall by SOPHOS, combined with our managed services, as a functioning IT security concept to minimize risk.
We are often asked if cloud computing is safe. The answer has to be differentiated because cloud computing is a complex interplay of various dimensions. Clearly superior to other storage media, is the physical data security of the cloud. The provider takes responsibility for this and thanks to backup technology, a total loss of data is almost impossible. So called Soft-Factors are far more likely to be security risks. For example, employees not trained to handle data responsibly, missing patch management or a lack of a professional Firewall. However, if you use a self-contained security concept, cloud computing can clearly be rated as secure.
To learn more about how we can support you to use secure cloud computing get in contact with us. We are happy to help.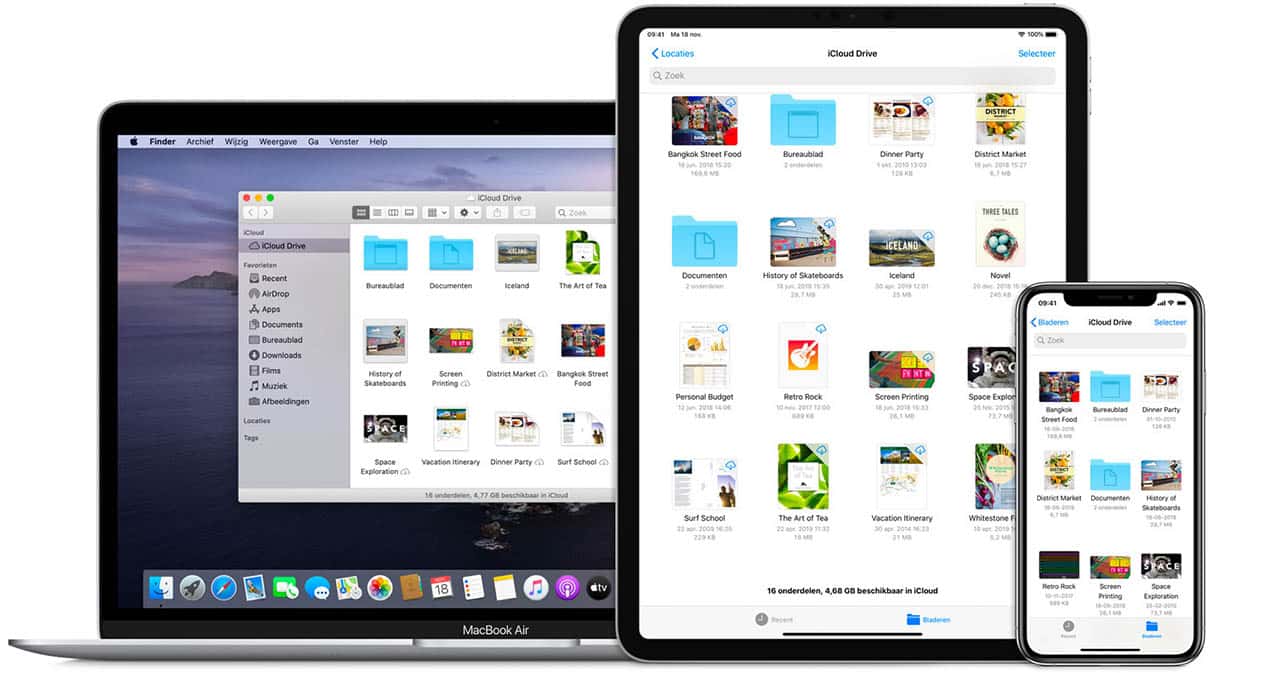 Uniquely combine advantages of the cloud with the benefits of your own internal server by using Seafile Professional by Seafile Ltd. This is possible through the innovative IT security concept of Seafile Ltd, which uses a new type of encryption technology. It prevents the reading of documents at the client computer without a decoding key. A cryptological process at the computer itself protects your data from unwanted access, even before it is sent via the internet. In doing so, Seafile reduces the risk of data theft for blackmail attempts or unauthorized data transfer to an absolute minimum.