Because encrypted documents with unreadable content are useless to hackers.
Encrypts Files before they go to the Internet.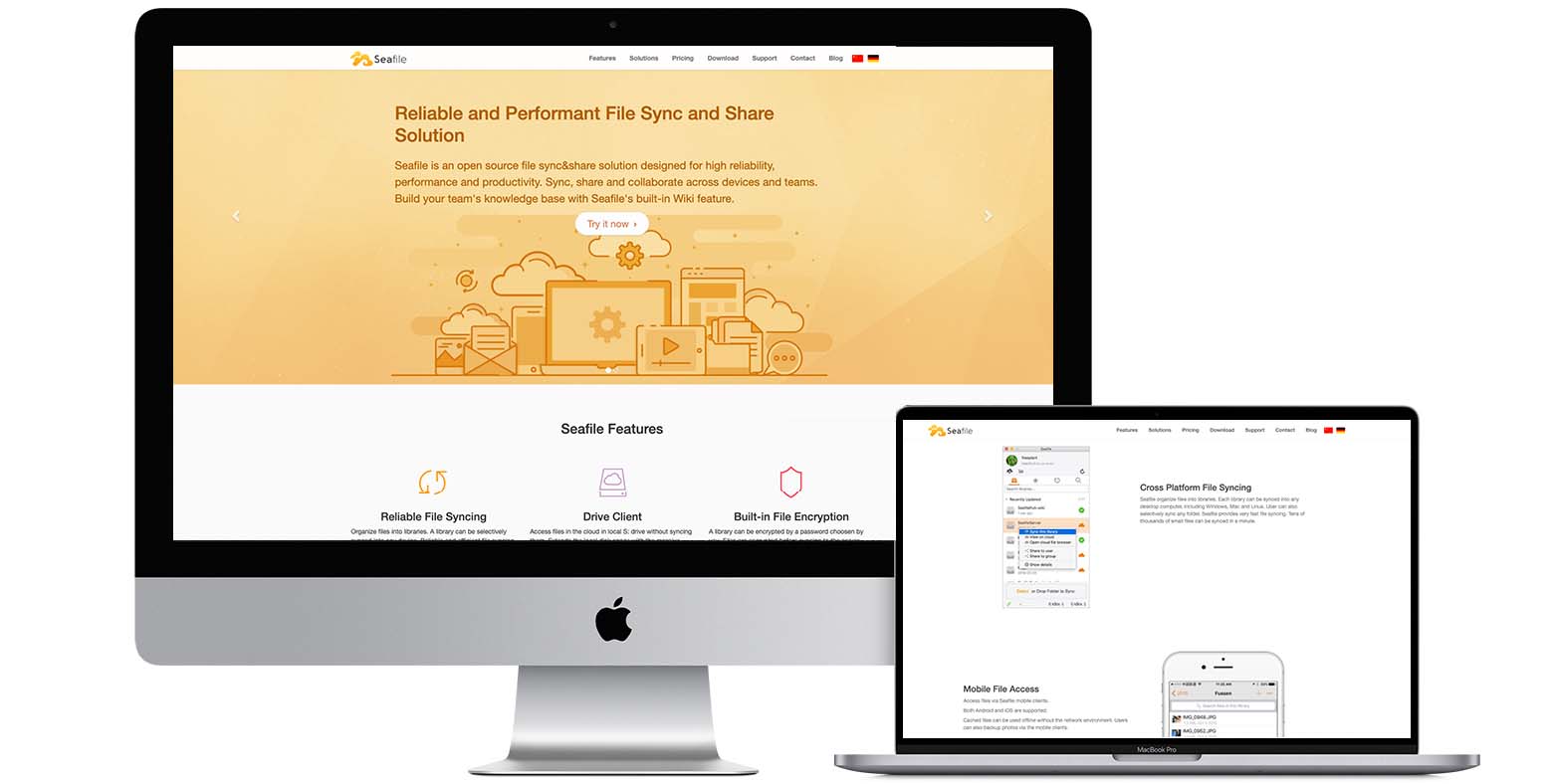 Not many experts in Germany have experience in installing Seafile Professional, especially since the integration is complex and extensive. We at jemix have the know-how and are official partners of Seafile Professional Ltd.
We would be happy to manage the entire process from licensing to implementation in your network environment.
For File Sharing – Encrypted from the Start
File sharing generally means making data available on the Internet. This means sending data to a central data repository, where they can be intercepted or accessed during the process. Most IT security concepts focus on preventing this, whereas Seafile Professional has developed a completely new security concept. It uses cryptography technology on your computer directly. The logic behind it: If documents are unreadable to strangers through encryption, they are uselss for industrial espionage or blackmail.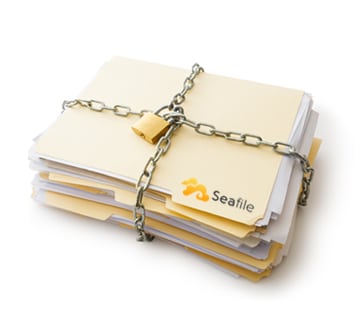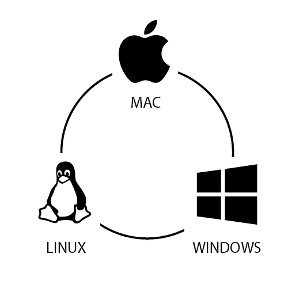 Independent of the Operating System
Whether you work with macOS, Windows or Linux on your computers, you can use Seafile Professional completely independent of your operating system. There is a corresponding client available for each of these operating systems and on the mobile side, Seafile Professional supports iOS and Android. On the server side, Linux and Windows operating systems are supported, although we recommend installing it on a Linux server.
Not only are documents unreadable for those without a decryption key, Seafile Professional reduces the volume of data many times over with its unique technology of encryption. This may sound unspectacular at first, but it has positive effects on data transfer speeds. As a rule of thumb, the less volume is sent, the smaller the load on the internet lines and the data transfer is faster, which in turn reduces synchronization time significantly.

Synchronization to a central location in real time results in an independent, full-size corrected version of the original file next to the original one. This traditional versioning results in a large amount of storage capacity being taken up by redundant content.
Seafile Professional's innovative encryption technology stores only the changes from the two versions. If only the difference is archived, a lot of expensive storage capacity can be saved.
The Plus in Rights Management
There are two clear disadvantages in terms of rights management when using cloud services such as DropBox, Google Drive and Microsoft One Drive: The management authority lies with one single owner and cannot, to reduce the risk of failure, be distributed among several owners. Additionally, it is usually not possible to assign different administration rights to different team members. But with Seafile Professional it is possible to split the administration sovereignty, as well as, differentiating assignments of rights within a group. This allows multiple administrators, with equal rights, to ensure a high level of continuity with Seafile professional. Additionally, the number of potential sources of error can be reduced by assigning individual access and editing rights.









HAMBURG
Alter Teichweg 25
22081 Hamburg
T: +49 (0) 40 899 55 99 90
F: +49 (0) 40 899 55 99 92
COLOGNE
Garzweilerweg 12
50829 Köln
T: +49 (0) 221 650 88 880
F: +49 (0) 221 650 88 882
BERLIN
Hauptstraße 117
10827 Berlin
T: +49 (0) 30 887 10 233
F: +49 (0) 30 887 10 232
PALMA DE MALLORCA
Camí del Corb Marí 6
07015 Palma, Illes Balears
T: +34 871 180 422