Cloud vs On Premise Solution –
Which fits better?
reading time: 4min | author: Lukas Dubiel | 25.04.2021
Before using new software, a company usually has to ask itself whether it should go for a cloud solution or an on premise solution.
More and more applications and computing power are being handled in the cloud, i.e. in large data centers. The global trend is therefore towards the cloud.
However, both options, whether cloud or on premise, are characterized by different features and have completely different advantages and disadvantages.

Find out below which solution you should use in your company.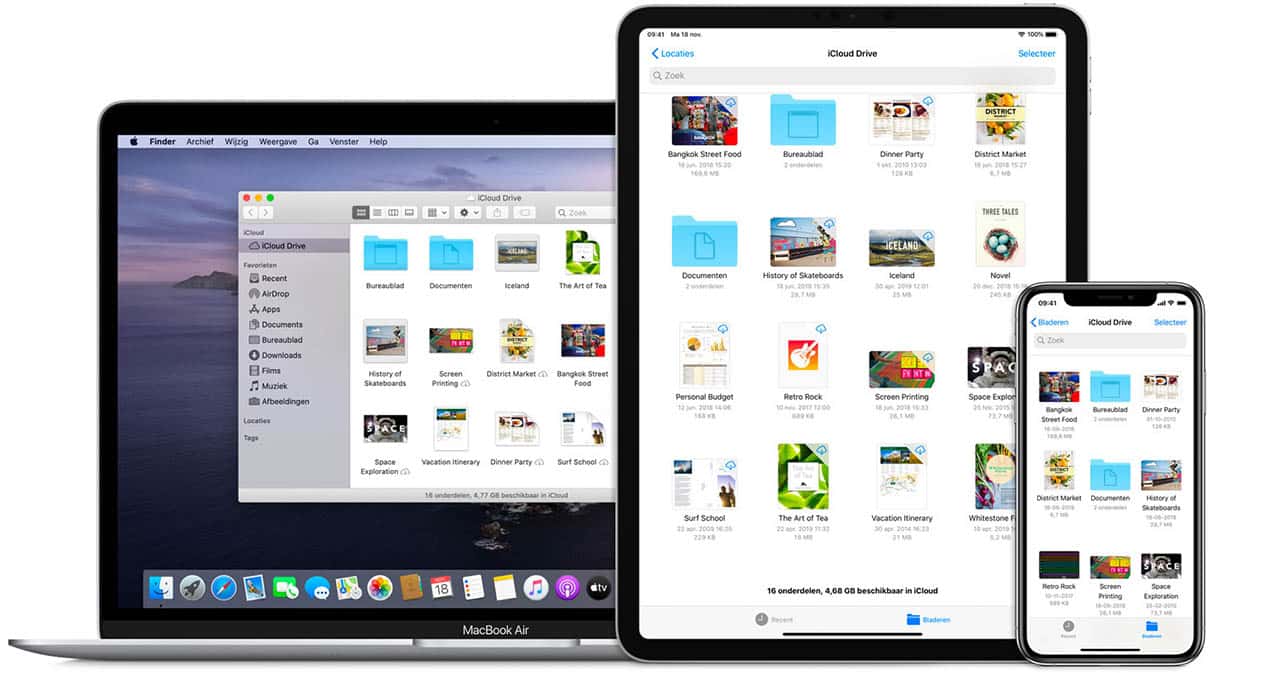 What is the difference between cloud and on-premise solutions?
In a cloud solution, the applications and data are hosted on external servers, the provider's servers. In this context, we speak of software-as-a-service (SaaS).
The software is provided to the customer as a subscription per license model with monthly payment. The software provider thus provides all the necessary services, including computing power, via the cloud.
With an on premise solution, applications run on the company's locally hosted servers. When the software runs on the company's own servers instead of those of the software provider, the company retains complete control over the resulting data.
Cloud or on-premise – Which is more affordable?
Cloud solutions are usually the more cost-effective option for smaller companies. In terms of efficient use of the available infrastructure, they are also the more cost-effective option.
Here, the costs as well as the time required to set up and operate the software are lower than with on premise solutions.
Cloud solutions are therefore very well suited to most small and medium-sized enterprises (SMEs).
Cloud vs On Prem – What costs should I expect?
On Premise solutions are associated with very high one-off costs, because for the construction and operation of an own IT infrastructure, high costs are initially incurred for the acquisition of network, server, storages, hard disk storage, emergency power supply and other network components. In addition, there are high personnel costs for the commissioning, maintenance and servicing of the systems. Regular license fees for the use of the software can nevertheless not be avoided with an on-premise solution.
We therefore have three major cost factors to consider with an on-premise solution:
One-time costs of the entire IT infrastructure
Costs, for the regular maintenance of the systems
High personnel costs of IT resources
Ongoing license fee for the use of the software
With cloud solutions, it comes down to a single cost factor:
Ongoing license fee for use of the software
Cloud software – the advantages and disadvantages
Cloud software has the distinct advantage of being more time and cost efficient compared to on premise solutions. You only have to pay for the exact service that is needed at the moment and no physical space is required.
Thanks to cloud solutions, the company can concentrate on its core competence and rely on a competent IT service when needed. There is no need to allocate internal IT resources to manage in-house hardware and software systems.
Another major advantage of cloud software is the flexibility that a user or a company enjoys in terms of capacity. If significantly more network capacity is used, higher performance or more storage space is required at short notice, this can simply be added with a few clicks via the user interface.
With on premise solutions, new infrastructure must be purchased and installed in the event of bottlenecks in order to ensure an increase in performance and storage space.
Smaller companies, which often do not have their own IT staff, can book a cloud solution as a managed service with an external IT service provider, allowing resources to be outsourced.
On Premise Software – The Advantages and Disadvantages
One of the major advantages you enjoy with on premise software over cloud software is data protection. Sensitive data is stored and processed on your own premises and not outside.
By using your own IT infrastructure, you can avoid having your data reused by the service provider.
For companies whose goal is to grow over the next few years and regularly expand their structures, an on premise solution will severely limit the flexibility to scale. In contrast to the cloud solution, new hardware components have to be purchased. A highly complex extension of the existing in-house infrastructure is required to meet the increasing demand.
Upgrading the computing power and increasing the available storage space, on the other hand, can be done with a few clicks in a cloud solution.
The IT costs incurred with an on premise solution can only be calculated very imprecisely in advance. For example, sudden power outages and security breaches can drive up costs unplanned.
Another disadvantage of an on-premises solution is that the server hardware requires more space within the company. An On Prem solution requires in-house personnel who are familiar with the software, operating systems, corporate network, IT security, and data protection and backups.
What do SaaS, IaaS and SaaP stand for in this context?
Saas, IaaS and SaaP are abbreviations for common cloud computing terms. They generally stand for the various ways in which software providers offer their cloud service. SaaS stands for "software as a service". A company rents software, or the license to use software, via a subscription model. Instead of running the data over its own infrastructure, however, the provider's cloud is used instead. ERP systems and classic office apps, such as Microsoft Teams or Slack, usually run as SaaS.
The term IaaS stands for "Infrastructure as a service". Here, the software provider only provides the network and the servers for data storage and processing. The apps and data are managed by the user of the cloud service himself. With the help of an API user interface, adjustments can be made to the infrastructure provided.
PaaS means "platform as a service". Developers and programmers in particular like to use this variant. In addition to the entire hardware infrastructure, the cloud provider also provides the operating system and middleware.
Developers can work on their own applications on the platform provided without having to worry about the underlying infrastructure.
Cloud or On Premise – Can both be used?
Many companies do not want to switch completely to cloud solutions. They want to retain the advantages of better customization options or the security of data on their own servers. To perfectly exploit advantages of both solutions, there are also hybrid solutions.
Hybrid solution to combine the advantages of cloud and on premise?
Especially if a company works a lot with sensitive data and information, such as documents and data from customers, it can be worthwhile to supplement a classic cloud server with an on premises solution, which can create an even higher level of security. This is made possible by a hybrid cloud solution.
What is a hybrid cloud?
A hybrid cloud combines a traditional on-site data center with off-site cloud software. This allows selected data to reside on-site and other data to reside on the servers of the respective cloud provider, allowing you to maintain full control over selected data.
Since there are many different types and variants for hybrid clouds, it is worth consulting an IT specialist. This can ensure that both systems work seamlessly together and meet your exact requirements.
This not only helps with the management of the systems, but also ensures that your company continues to meet all data protection requirements.

This means you can access all storage seamlessly and decide for yourself where which data is stored. The private cloud can be used to keep all sensitive data in your own hands. If necessary, you not only have secure access to your data, but also less dependence on an external provider.
What other factors are critical in choosing the right solution?
When finding the right software solution, of course, you shouldn't just look at whether it's on-premises or cloud.
When selecting a new software solution, it is important to look at the synergy between the software systems that are already in use, and to allow for the cleanest possible communication between the new and existing software solutions.
The various solutions that a company uses regularly exchange important data and information with each other.
Therefore, it is essential that a new software synergizes as smoothly as possible with the other systems in the company's infrastructure.