IT-Consulting


for businesses
Experiences consultants for customized it solutions in berlin, hamburg, cologne and palma de mallorca
Our IT consulting services are designed to understand the needs and requirements of your business and to develop customized IT solutions. We have many years of experience in the IT industry and work closely with our customers to develop an effective and cost-efficient IT strategy.
We support companies in the digital transformation of their systems and processes. Our task is to solve complex and extensive technological challenges and to support our clients making the right investment choices.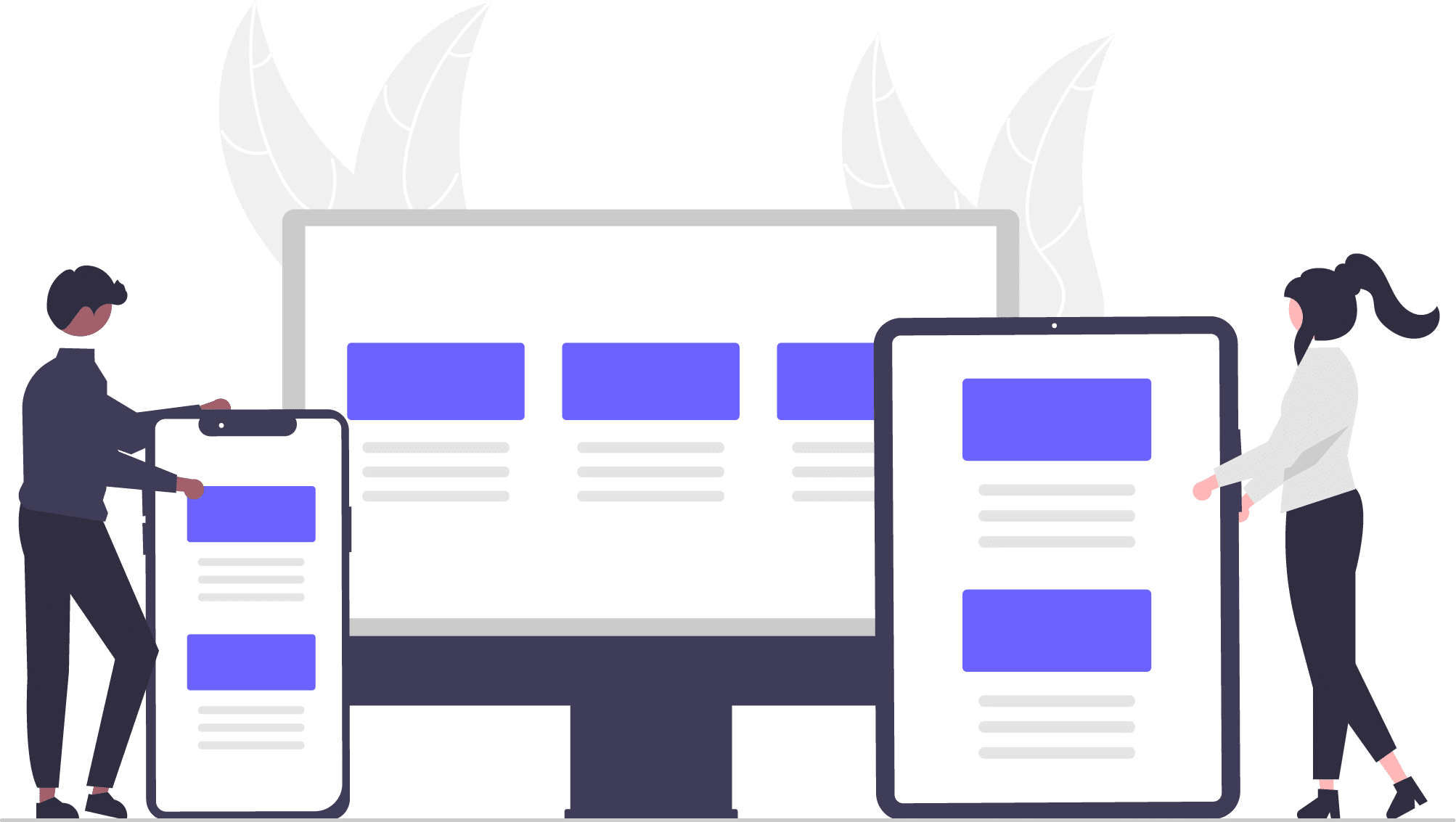 Benefit from our many years of experience and expertise in the following areas:
IT-strategy & planning
We help our clients develop an optimal IT strategy that is aligned with the company's business goals.
Our approach:
Analysis of the current IT infrastructure
Identification of improvement potentials
Definition of IT-goals
Development of a detailled plan to implement the IT strategy
Cloud-computing , SaaS & migration
We support our customers in migrating their IT infrastructure to the cloud. In doing so, we pursue the goal of reducing their IT costs, increasing flexibility and improving their scalability.
Our approach:

Selection of a suitable cloud provider
Definition of requirements
Migration and integration of existing cloud-services into the existing IT-infrastructure
Products: AWS, Google Cloud
IT-infrastructure & architecture
We ensure that our customers' IT infrastructure and architecture are operated effectively and efficiently and that they optimally support their business processes.
Our approach:
Planning, integration and maintenance of it systems
Ensuring scalability and flexibility
Products: Sophos, Ubiquity, Cisco, FS,
Hardware (Switches, Internet Amplifier etc.)
Mobile Device Management
We help our customers to achieve an effective IT strategy and a suitable MDM system so that the security of their end devices is guaranteed at all times and all compliance guidelines are adhered to.
Unsere Ansätze:
Analysis of the IT infrastructure and end devices
Evaluation of existing devices, applications and systems
Identification and elimination of vulnerabilities
Implementation of best practices in mobile security
Selection and implementation of MDM systems and solutions (to include, but not limited to, development of policies and procedures for MDM usage, training for users and administrators, and integration of the MDM solution with the company's existing IT systems)
products: Jamf, Workspace One, Intune
Software development & integration
We develop customized software solutions and ensure that they are seamlessly integrated into your IT infrastructure.
Our approach:
Definition of requirements
Selection of the appropriate technology stacks
Implementation and integration of the software
Executing of Tests
Cybersecurity & risk management
We protect your business from cyberattacks and minimize the risk of data loss and downtime.
Unsere Ansätze:
Identification of security risks
Implementation of protection mechanisms and monitoring of systems
Implementation and integration of software
Risk management
Produccts: Sophos, Google Workspace, M365, Jamf, Hornet Security, etc.
Digital transformation & innovation
We support our customers in digitizing their business processes and develop innovative solutions that advance their business.
Unsere Ansätze:
Identifikation von Möglichkeiten zur Digitalisierung von Geschäftsprozessen
Entwicklung neuer digitaler Produkte und Dienstleistungen
VoiP solutions
We help our customers better integrate their telephony and IT systems to increase employee productivity and optimize the customer experience
Our approach:
Analyse & Evaluation of existing telephone and IT systems
Development of integration strategies
Development of test and implementation plans
Training of users and administrators
Integration of VoIP-solutions into existing it-systems
Products: Starface, 3CX
Managed Services/Hardware
We help our customers find a support system that is tailored to their business and employee needs.
Our approach:
Advice and development of an IT support concept via our GMS service offering
Current hardware components for a low monthly price
Our team consists of certified IT specialists
Our experienced consultants are able to solve complex technical challenges and help you implement your IT strategy. We work closely with our customers to ensure we develop the best possible solutions to meet the needs of their business.






6 SOLID REASONS
for IT-business consulting
IT expertise
Our IT consultants have in-depth knowledge and experience in the IT industry. They can help their organization understand and implement the latest technologies and best practices.
Efficient proccesses
We help companies to better design their IT systems by automating processes, optimizing systems and ensuring that all components are compatible with each other.
Saving of costs
By implementing more efficient IT systems, our customers can save costs because our service reduces the number of employees that would otherwise be required and minimizes IT downtime.
Competitive advantage

By providing effective IT systems, our customers can gain a competitive advantage by making their processes and operations faster and more efficient than their competitors.
Risk management
Our IT consultants help companies mitigate IT security risks by ensuring systems are protected and the necessary security protocols are implemented.
Future oriented strategies
jemix supports companies in preparing for future developments in the IT industry and in keeping up with the latest technology trends.