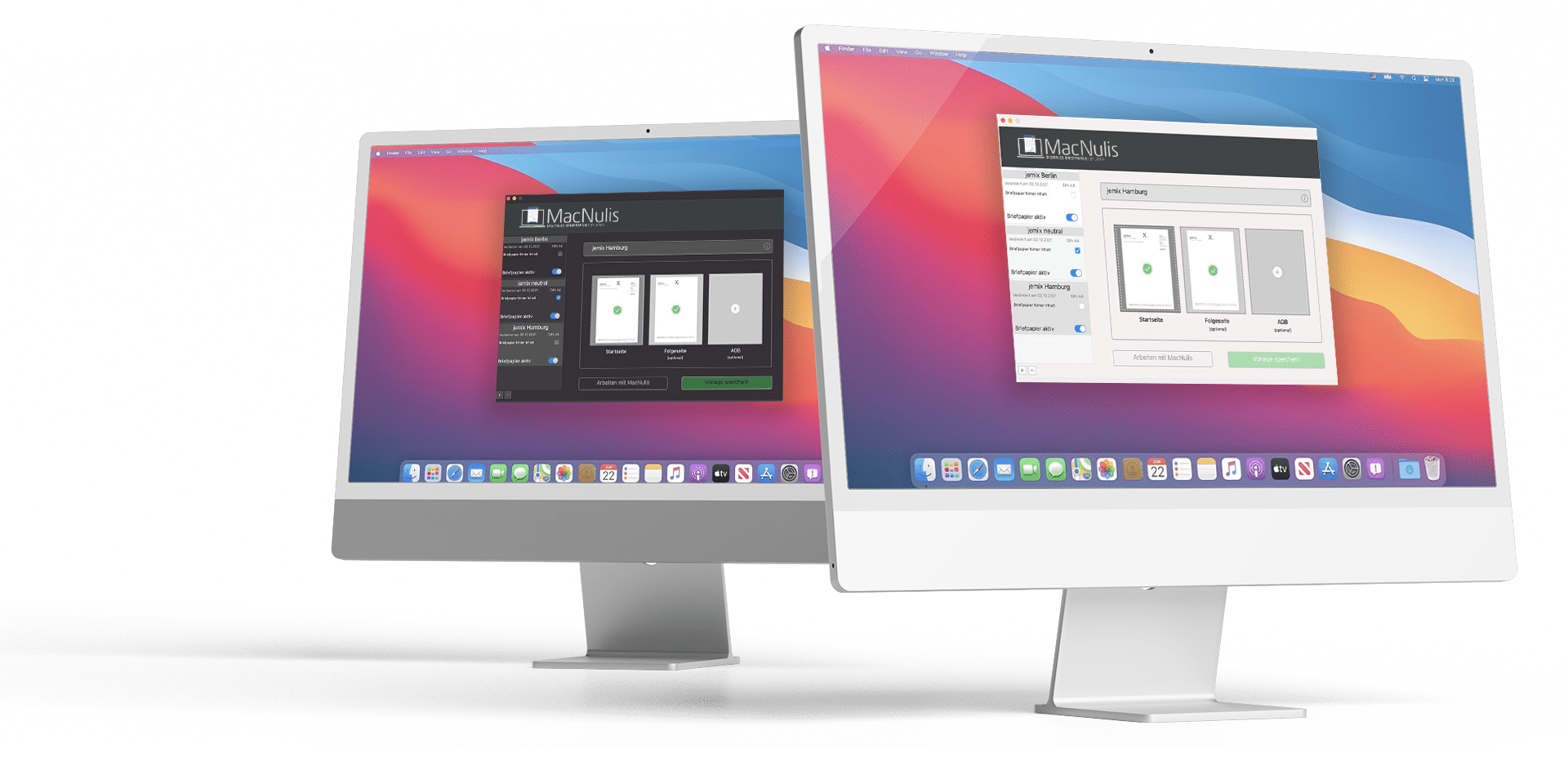 Simply use digital with MacNulis stationery
From any program. Without printer. Without scanner
We developed MacNulis because we have observed with our customers that, despite digitization, there is always a crucial link missing to be able to use company stationery digitally without a printer or scanner.
The MacNulis app closes this gap. MacNulis connects your company stationery design with your digital document to a ready-to-send PDF – without loss of quality.
MacNulis saves you hassle and money. Simply with one click and from any application.
4 GOOD reasons
for MACNulis in your company
More efficiency, less stress
MacNulis turns your invoice, product information or spreadsheet into a ready-to-send PDF in your corporate stationery design.
Save printing costs & paper
Company stationery is expensive and each printout costs additional money. Almost one in three printed pieces of paper ends up in the wastebasket on the same day.
Flexible, even on the road
No matter where you work, connect your digital documents to your corporate stationery design for electronic delivery. With just one click, in the right design.
Save working time
Letter mail ties up manpower and costs time. Invoices sent by mail involve a lot of effort and slow down the business process.