Fleetsmith is getting shut down – What alternatives are there and how can the changeover succeed?
reading time: 2min | author: Lukas Dubiel | 02.05.2022
You might also be interested
Since April 2022, Apple has discontinued the mobile device management service of its subsidiary Fleetsmith for new customers. For all existing customers, the service will be unavailable as of October 2022.


Apple discontinues device management subsidiary Fleetsmith
Apple had only acquired Fleetsmith in the summer of 2020, and is now discontinuing the entire services of the MDM provider two years later. Some of the functionality will be incorporated into their own device management services Apple Business Essentials.
Apple wants to expand its own services
According to the report, the reason for the end of Fleetsmith is that Apple wants to make the same services available in the new Apple Business Essentials. However, the service is not yet available in Germany and Europe (as of May 2022), but so far only in the US.

Apple's goal with the new Apple Business Essentials service is to bring together mobile device management and cloud storage for small businesses.

Apple is thus expanding its in-house device management offerings. Apple Business Manager previously was Apple's own tool for registering, configuring and managing Apple devices.

With Apple Business Essentials, the functions are to be significantly expanded and embedded even more strongly in Apple's own infrastructure.
Fleetsmith customers will have to change
Already, in April 2022, all resources have been taken down from the website: No more new signups and blog articles, landing pages and other pages have been taken offline. Only the home page will remain online for now, which existing customers can use to log in for the remaining months.

Fleetsmith customers therefore have no choice but to look around for a new endpoint management solution and reposition themselves by fall 2022.
Which MDM solutions are suitable for the reboot?
The key is to find software that handles as many functions as possible in a similar way to ensure a smooth transition from Fleetsmith to a new system.

MDM solutions that also specialize in Apple, iOS and macOS infrastructures are recommended.
Jamf Pro Ideal Solution for Fleetsmith Customers
Jamf Pro is certainly of interest to Fleetsmith users and should be considered as an option for device management. Jamf is one of the largest providers of Apple-specialized mobile device management solutions and is already used by over 60,000 organizations to manage iOS and macOS endpoints.

Jamf Pro is the favorite solution for IT professionals and enterprises who want to quickly and easily enroll and manage their Apple devices. Jamf Pro offers a very high level of functionality in the areas of enrollment, inventory, deployment, app management and security.

A company can thus set up a customized MDM solution with Jamf Pro. By using the software, the productivity and creativity of the users while working can be significantly increased.
Need help switching to a new MDM system?
An IT service provider like jemix will help you with the changeover of the systems and is available as an external consultant and IT specialist in the field of mobile device management.
Achieve a smooth transition from Fleetsmith to new MDM solution.
One of the main reasons organizations are hesitant to switch their existing MDM solution is that devices need to be reset to factory defaults to take them out of the management system.

This can mean wiping all enterprise data from the device and redoing all provisioning steps on the devices, which can become a lengthy process for an enterprise that relies on mobile devices and manages a large number of devices. The big question businesses face is how you can reduce or even prevent potential outages and inconsistencies.

As an experienced IT service provider, jemix can help you make this transition as smoothly as possible, saving you a lot of money and resources in the process.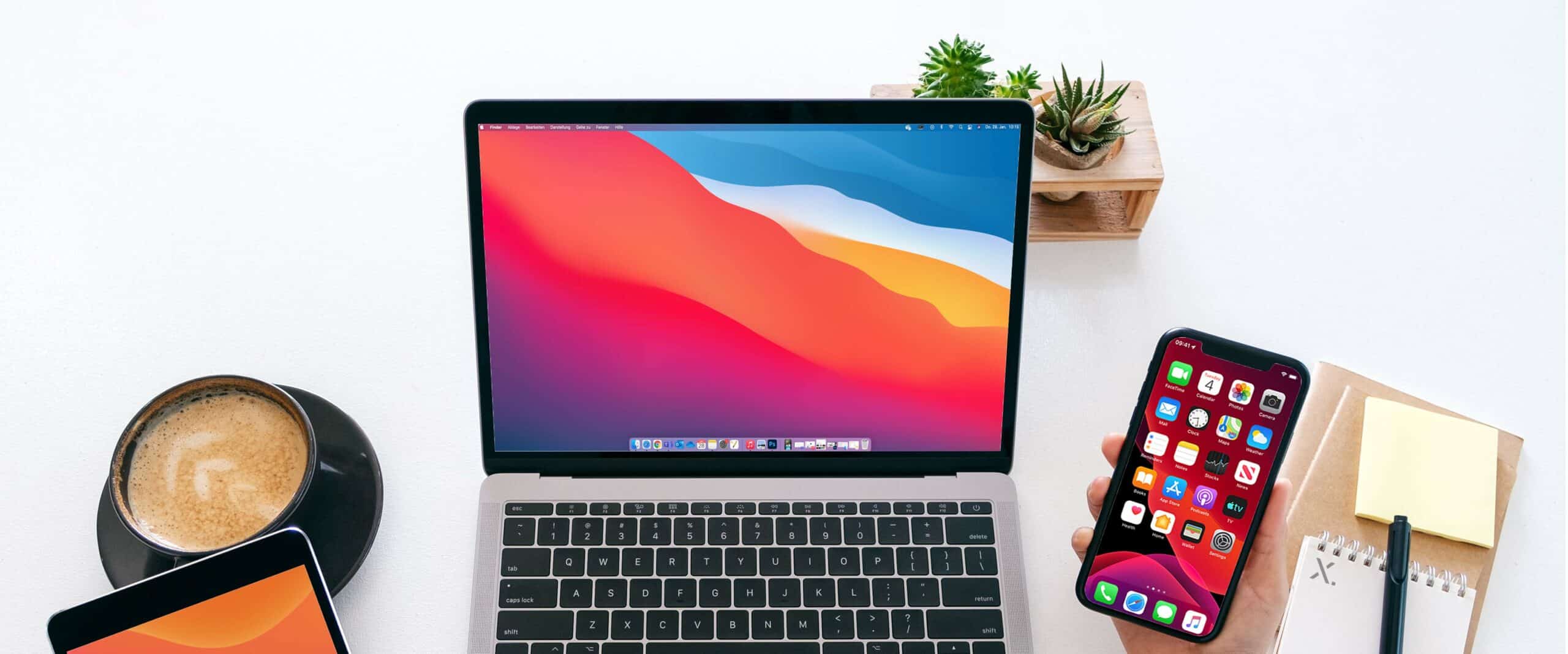 Apple-internal device software as a supplement to MDM solution
However, the Apple Business Manager and Apple Business Essentials tools are much more suitable for companies as a supplement to an MDM solution. Solutions such as Jamf, for example, synergize beautifully with Apple Business Manager.

For example, Jamf can be used to enable automatic device enrollment with Apple Business Manager or Apple School Manager. Devices registered with Apple Business Manager can be set up automatically right after activation using Jamf management settings. This means you can get new hardware up and running without any help from your IT department.

Devices are then automatically registered with Jamf and are immediately visible in the Dashboard when they are first powered on.