Must-haves of digitized companies

reading time: 3min | author: Judith Böttger
You might also be interested
More and more companies are shaping their day-to-day work digitally:
documents are being shared, communication channels are being made more transparent, and collaboration is being made easier. But how can you ensure that your own company is prepared for the potential challenges of digitization?
The cornerstones of a successful digital enterprise structure are a personalized cloud solution, ensuring IT security and smooth file sharing.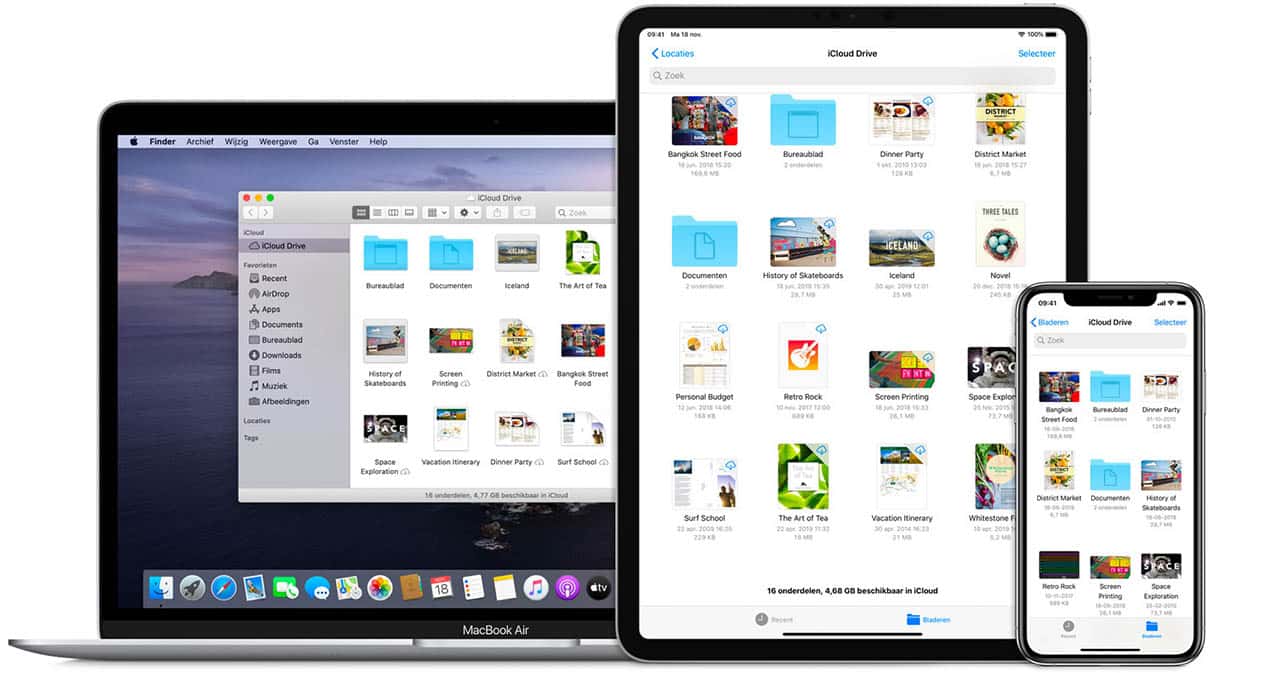 1 Cloud Computing
Who hasn't experienced it? A small window pops up on your screen, indicating that your computer is running low on disk space. Being tied to the limits of your own hard drive and those of your employees can quickly become frustrating, and expanding storage space can become an expensive proposition. Cloud computing offers an attractive way out.
With cloud computing, IT infrastructure is provided to you: from storage space for your data to computing power and application software for your employees. What your company cannot provide itself is simply outsourced. This not only saves costs, but also gives you the flexibility you need to respond more quickly to changes in the market or in your company. For example, virtual private networks (VPNs) allow you to collaborate with your employees wherever they are – be it the office across the street, the home office or the vacation home in Mallorca.
As providers for cloud computing, we at jemix recommend above all Microsoft 365 and Google G Suite. Both providers convince with their wide range of functions, their flexibility and their reliability. Collaborative work on documents, secure sending of e-mails and central data storage provide ideal conditions for location and time-independent collaboration.

2 IT Security
GEspecially with digitized work, the question of data security is often raised. There is a reason for this. If data is lost or falls into the wrong hands, it is not only tedious and nerve-wracking, but can also have serious legal consequences.
The physical data security of a cloud is clearly superior to other storage media. The provider assumes responsibility for this, and thanks to the backup technology provided, a total loss of data is almost impossible. The significantly greater risks lie in the incorrect handling of data, which can be caused, for example, by a lack of training or the failure to use a professional firewall such as SOPHOS. In addition to a firewall, the encryption and decryption of your data is of utmost importance in order to protect yourself from hacker attacks, for example. We at jemix recommend Seafile Professional for this purpose, which acts directly on your computer through cryptography. Take data security seriously and let us advise you individually if necessary. Because your data is worth to be protected.
3 File sharing
In order to collaborate successfully within the company, it is not only important to have a central and secure place to store documents, but also the right tools to view them and work on them together. Just as with cloud computing, Microsoft 365 and Google G Suite offer you the optimal solution here. Both services impress with their fluidly interlocking applications that enable smooth team collaboration: Shared calendars, contacts, to-do lists, documents, online conferences as well as the mail and chat function network you, even if you should not be sitting in the same office. The Microsoft Teams platform, which connects all of this, is particularly noteworthy here. In addition to the offerings from Microsoft and Google, we also highly recommend Kerio Connect to our customers to collaborate securely and easily while saving money.